The inside of the main cabin of the sloop is much larger. The v birth is a little longer. The cockpit is longer, by quite a bit. The mast is 30' on the sloop, and 27.5' on the Aft Cabin. Sloop has a high dollar roller furler.
Dark blue hulls are pretty rare around these parts, and it looks nice on the docks.
Everything is original on the Aft Cabin sailboat, and the sloop is cobbled.
Aft cabin has wheel helm, and a serviceable Yanmar diesel engine. Mind you, all the items on one boat can be moved, but at what cost?
The plan is this:
tall mast and roller furler moved to Sugar Bee
Sugar Bee wet sanded and polished (Blue spot showing through is a test patch we did)
Sugar Bee kept at slip, and Wondering Wallace kept on mooring ball, for sale.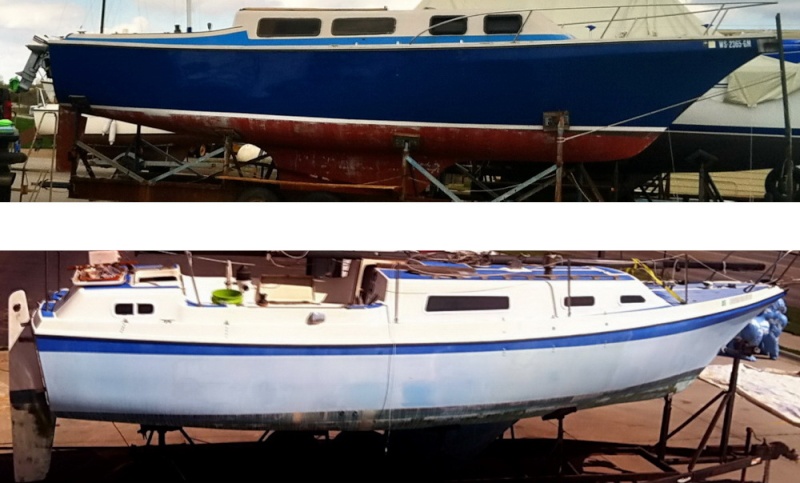 ~~~~~ClipperMarine.Org~~~~~Clipper-Sailor.net~~~~~
Gary