This is Sugar Bee.
Months ago, last winter, I developed a dry socket, after a wisdom tooth removal.
I thought I was going to die. First weeks of pain, then hours of more pain digging that sucker out, then days of it only getting worse.
Finally I reached my limit, and I placed an ad in Craigslist for a lap dog.
10PM and the phone rang. Half hour later and my new little buddy was helping me get through it.
I guess he is a rescue dog, came from a home where another dog was picking on him at dinner time, but he is the one that rescued me.
He does lots of stuff with my wife and I, trucking, going for rides in Mom's car, motorcycling, he loves banking where he makes a withdrawal of a milk bone from his account, and naturally, sailing.
This image shows him directing all activities while under sail, from the comfort of what we call his Go Bed.
We named him Sugar Bee, and we named the sailboat after him.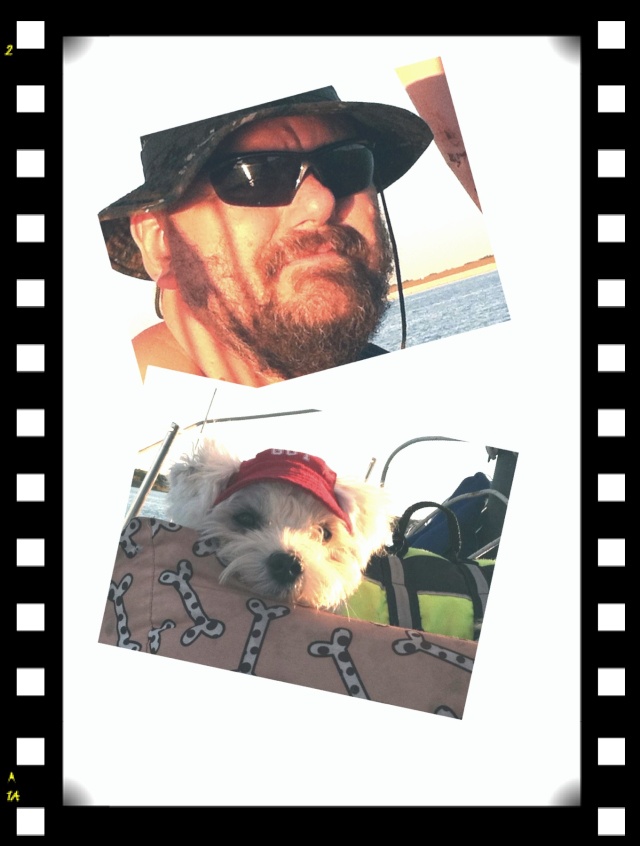 ~~~~~ClipperMarine.Org~~~~~Clipper-Sailor.net~~~~~
Gary