I like holding on with one hand while I walk around the sailboat, it is almost a must for me.
I managed to snag a Pedestal Guard from another sailing forum. Perfect match for my Edson pedestal.
I am so pleased!
Mounted the instrument bracket upside down, so I can place a non slip pad inside, and it will be a place for a couple cold koozies!
May put that on right side up, and mount a depth finder on that spot.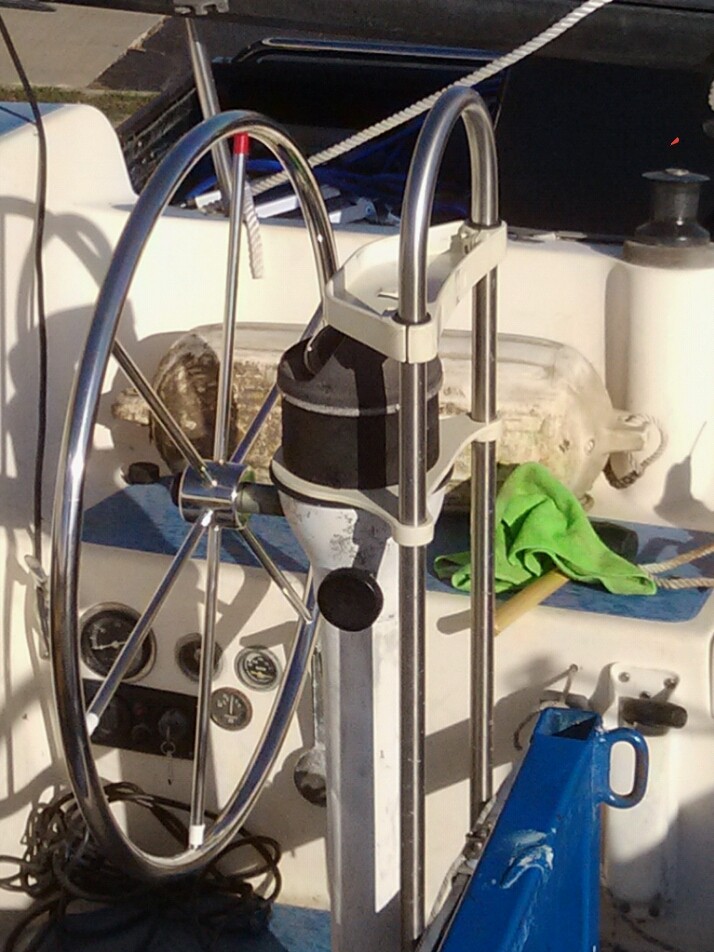 ~~~~~ClipperMarine.Org~~~~~Clipper-Sailor.net~~~~~
Gary