The keel on the CM32 Sloop is far from a shoal keel. In fact, it is a one of a kind on any Clipper Marine.
The keel in the background is under my sloop, parked side by side with my aft cabin ketch.
Both keels are in round numbers the same height. The long shape had me fooled till I saw them side by side. (back keel is blocked by trailer frame)
This is not the sale long keel in 32 Aft Cabin literature marked as Shoal. Night & Day different.
To my knowledge, no exhaustive literature on this keel exists on the Internet. Only snippets, and they are often inaccurate.
This keel is about twice as long and twice as heavy as my ketch keel. It weighs about a thousand pounds more. The keel weight on the 32 Sloop is 2200 pounds.
It is massive, and sleek fast looking. Much more of a one piece look where it changes from keel to hull. I would think that would help it to slice through the water faster.
Anyone having a detailed literature account of this keel, please post it for us.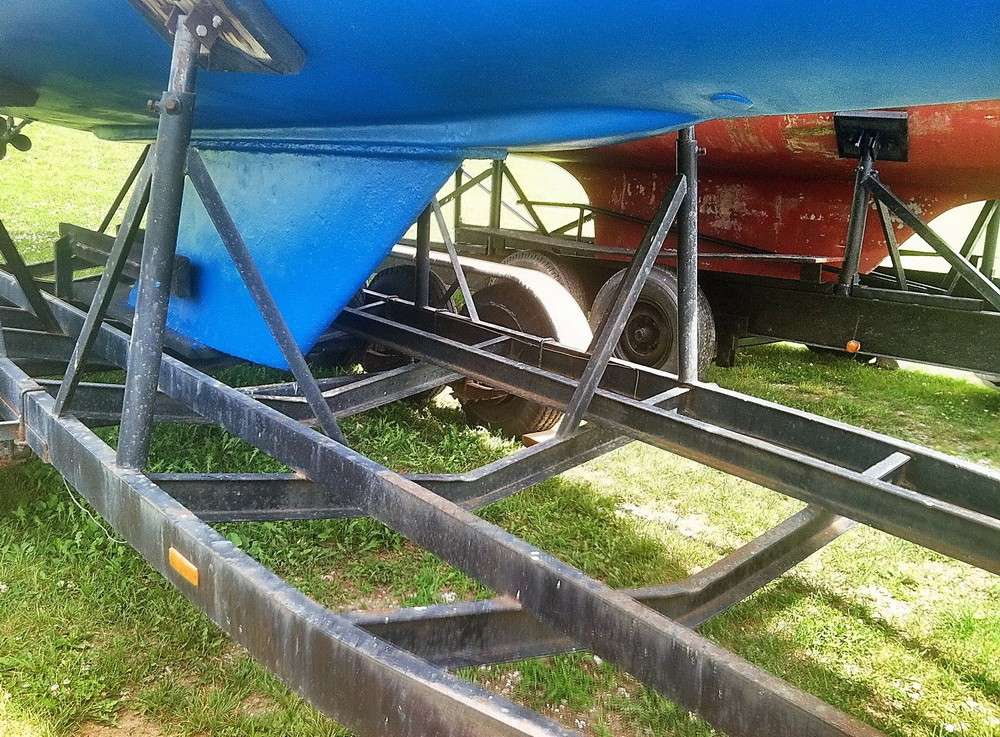 ~~~~~ClipperMarine.Org~~~~~Clipper-Sailor.net~~~~~
Gary